Memory Box
The Memory Box, containing football and cultural memorabilia, was an idea developed by DADSC member Kenny Mclachlan and brought to fruition by volunteers from The Pars Foundation, FES Ltd, Dunfermline Athletic Heritage Trust and DADSC, who took the Memory Box to care homes, church groups, schools etc.
It allowed older and younger generations to touch and feel items from a bygone age, and as well as bringing happiness and enjoyment to all, the experience often helped those suffering from memory loss or dementia. All those involved with this activity received appropriate dementia-awareness training from the DAFC Disability Access Officer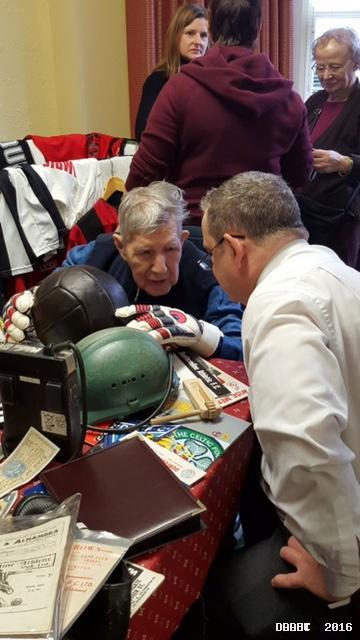 The idea was so successful and well-received that Coop Funeralcare decided to roll out the project to the whole of the UK, which they have been doing since January 2019 in conjunction with Football Memories Scotland and Sports Heritage Scotland - the picture was taken at the launch at Hampden, with special guest Joe Jordan.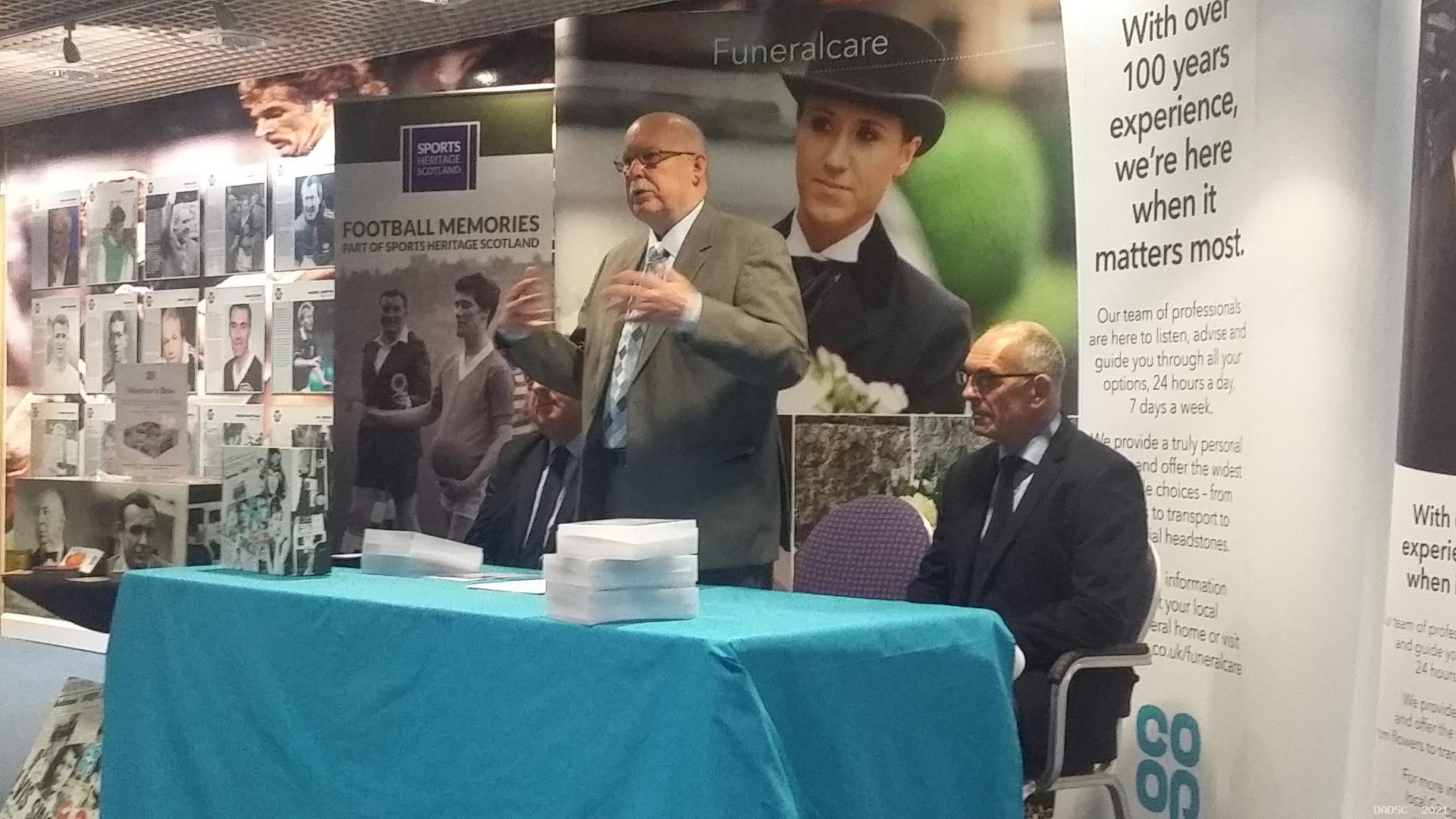 views: 618