DA Day 22 Oct 2016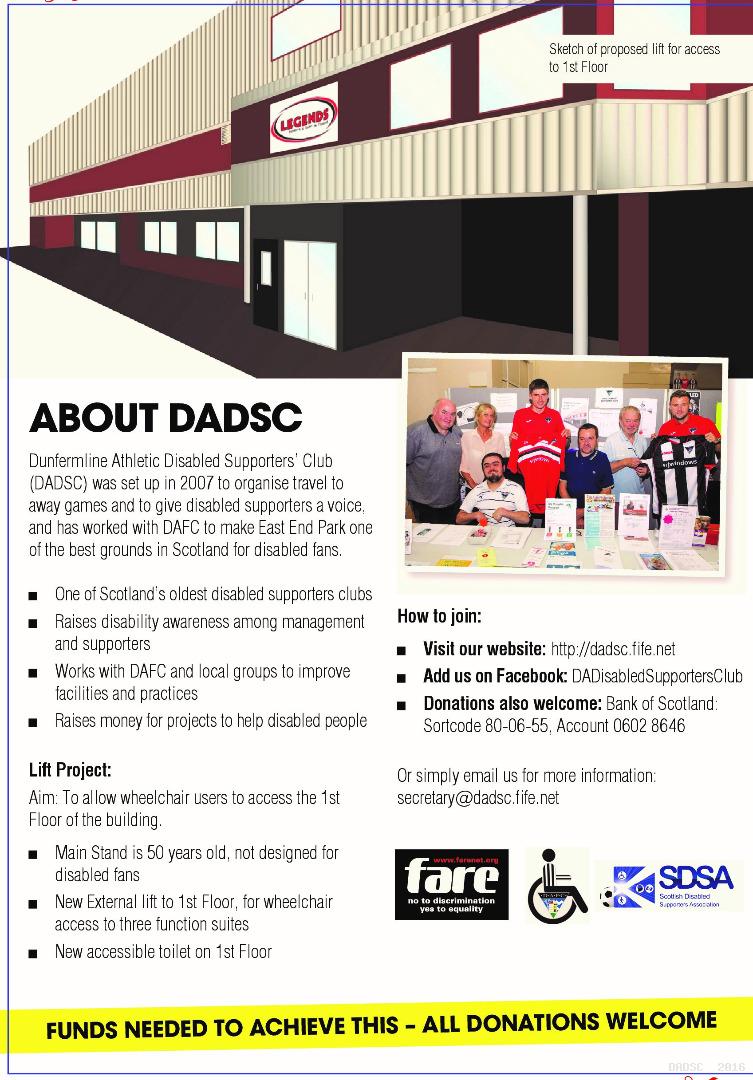 On Saturday 22 October 2016 we held our Disability Awareness Day (DA Day), with the centrepiece being the DAFC match against Hibernian.

DADSC volunteers, wearing distinctive hi-vis vests, distributed flyers to spectators as they entered the ground, and there was a bucket collection for fans to contribute to the DADSC fund for getting wheelchair access to the 1st Floor of the Main Stand. A remarkable £2825 was raised from this and from sales at the DADSC pop-up stall in the Norrie concourse.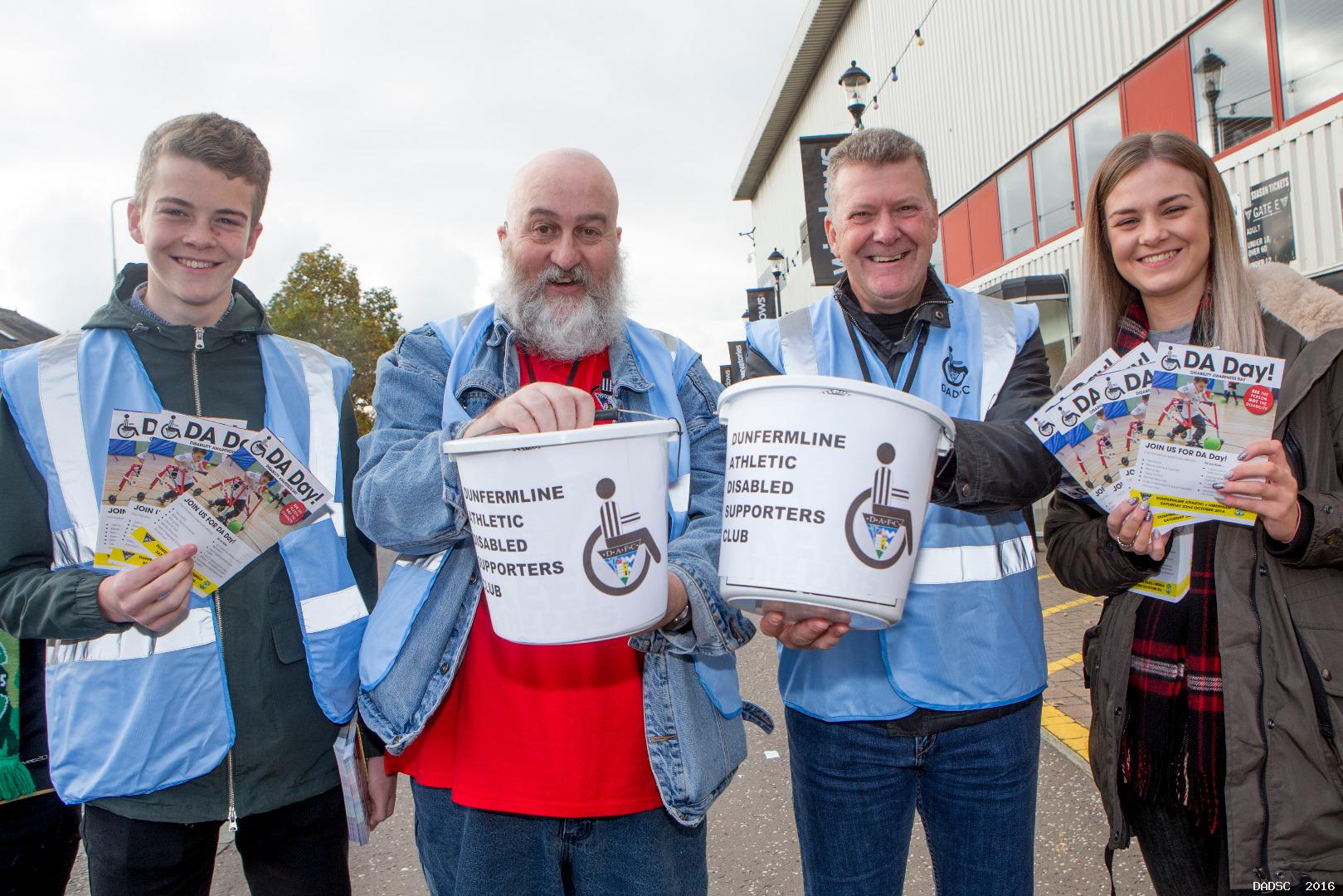 In the Purvis Suite, DADSC Vice Chair Dave Nugent explained what DA Day was about, and then interviewed local Paralympian (and Pars fan) Craig Rodgie.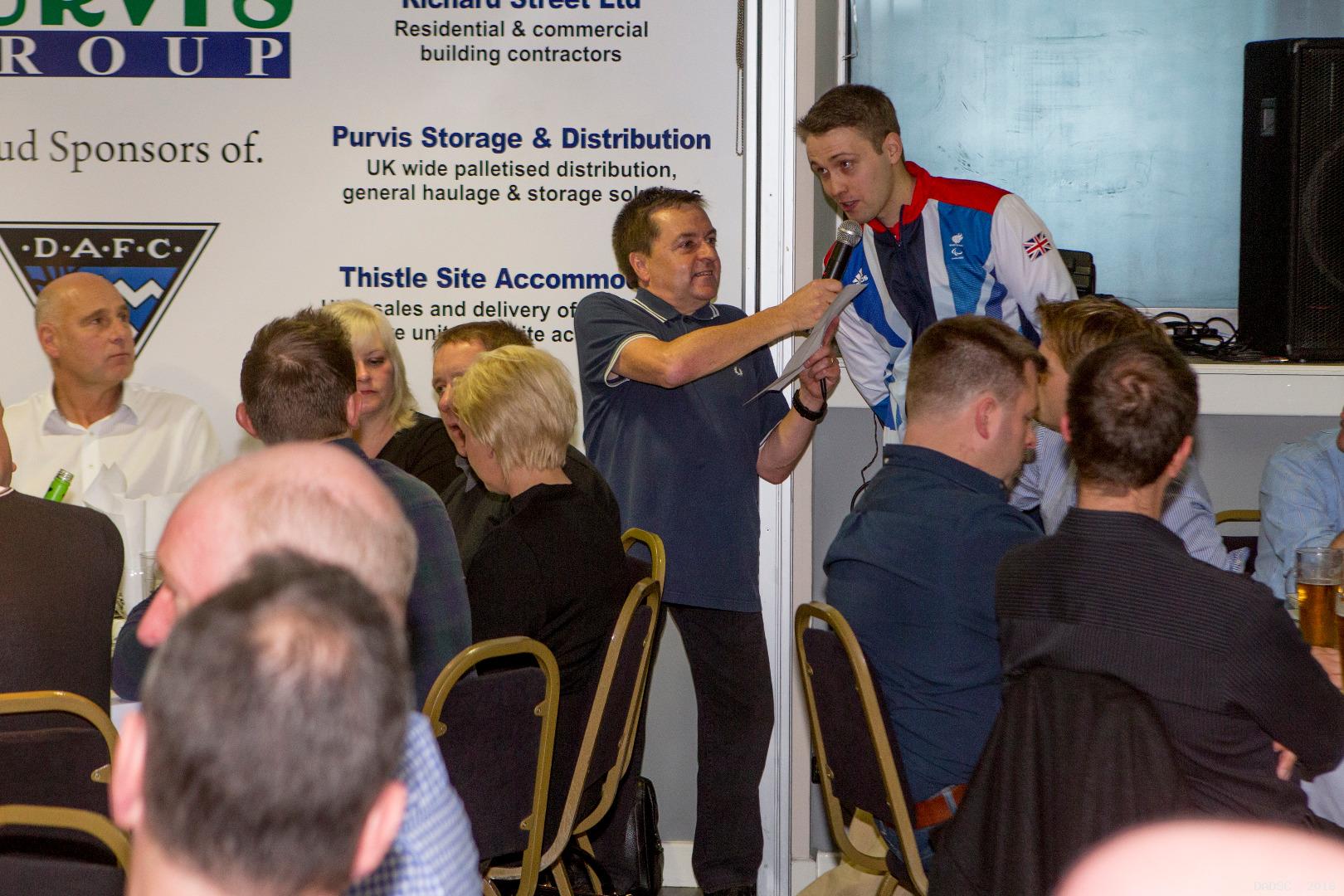 The teams were then led out by wheelchair users Alistair Carstairs (for Dunfermline) and Mathew Moir (for Hibs). For their warm-up, the Pars wore tops specially-badged with the DADSC logo, and their matchday shirts were unique to this match, with the DADSC logo embroidered onto them. The shirts and tops were auctioned, raising around £3000.
At half-time, the 50:50 draw was made on the viewing platform by Colin Johnston, and disabled children from the Pars Foundation`s Rising Stars programme took part in a penalty kick demonstration at half time.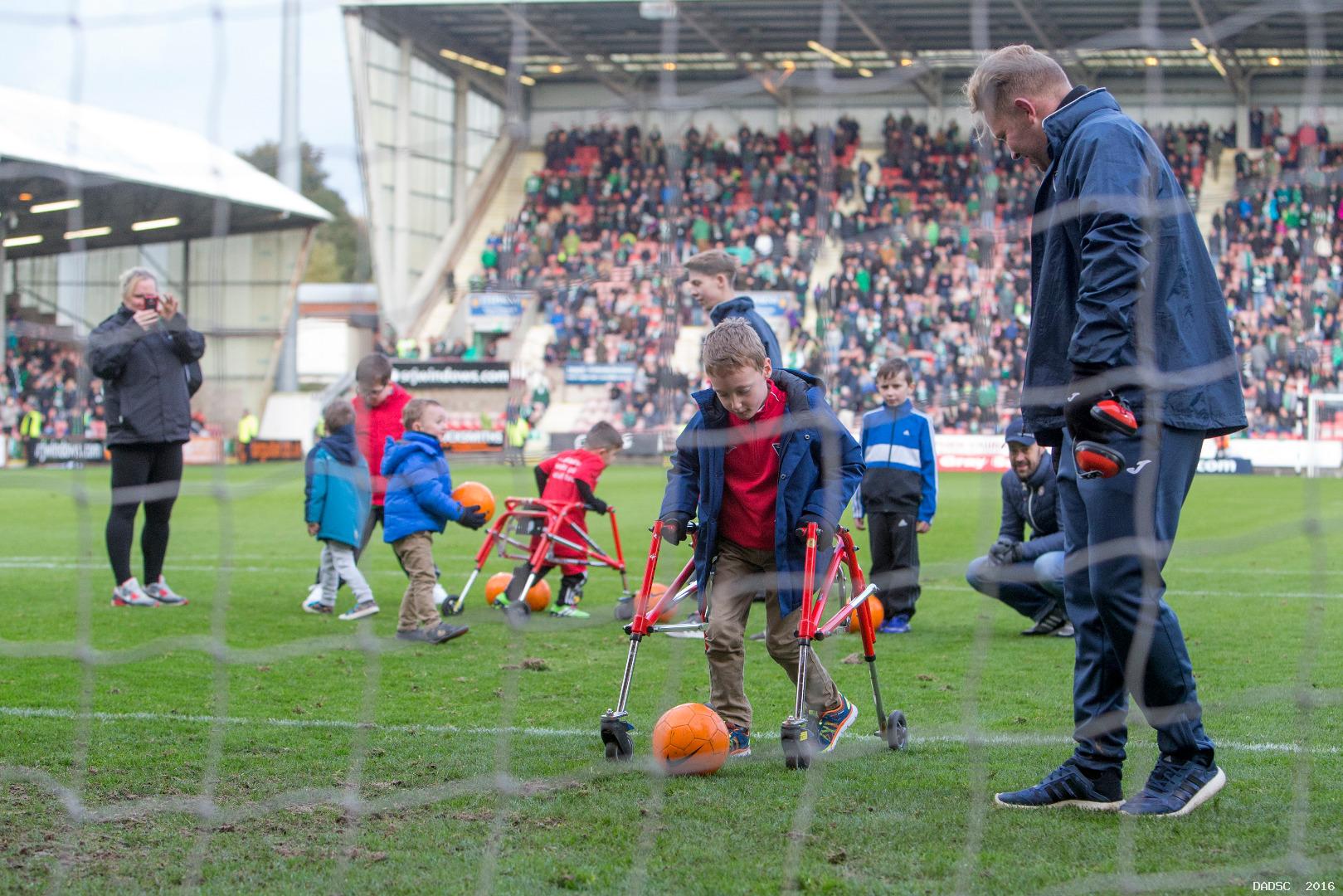 Paralympians Craig Rodgie and Scott Quin were joined in a trackside parade by Special Olympics athletes from West Fife Community Support Services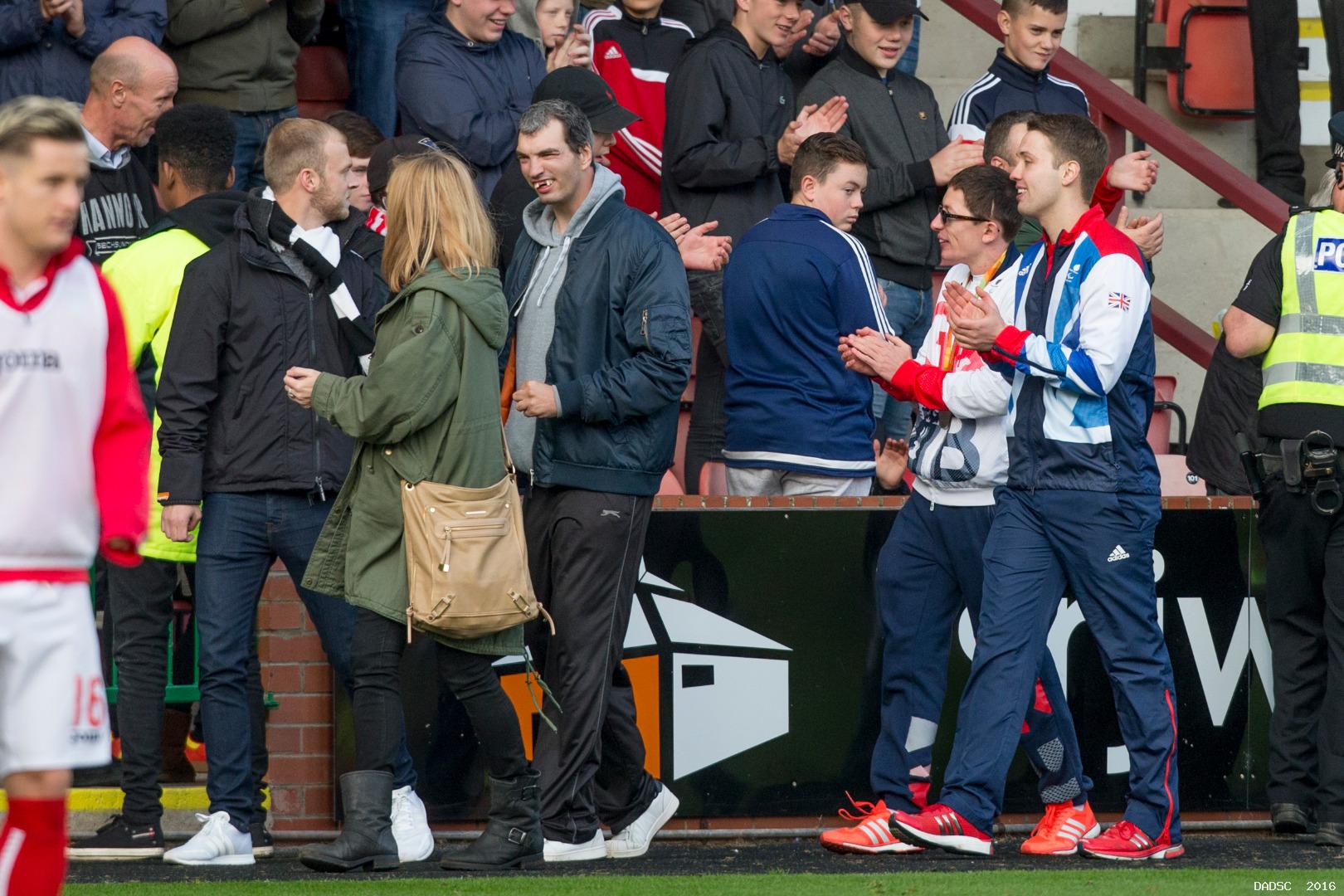 DADSC would like to pay tribute to the many individuals who made DA Day a success, and also acknowledges the assistance given by Dunfermline Athletic FC, Hibernian FC, The Pars Foundation, Hibernian Disabled Supporters` Association (HDSA), the Scottish Disabled Supporters` Association (SDSA), West Fife Community Support Services, the Centre for Access to Football in Europe (CAFE) and the FARE Network.



views: 1,148