Match Buddies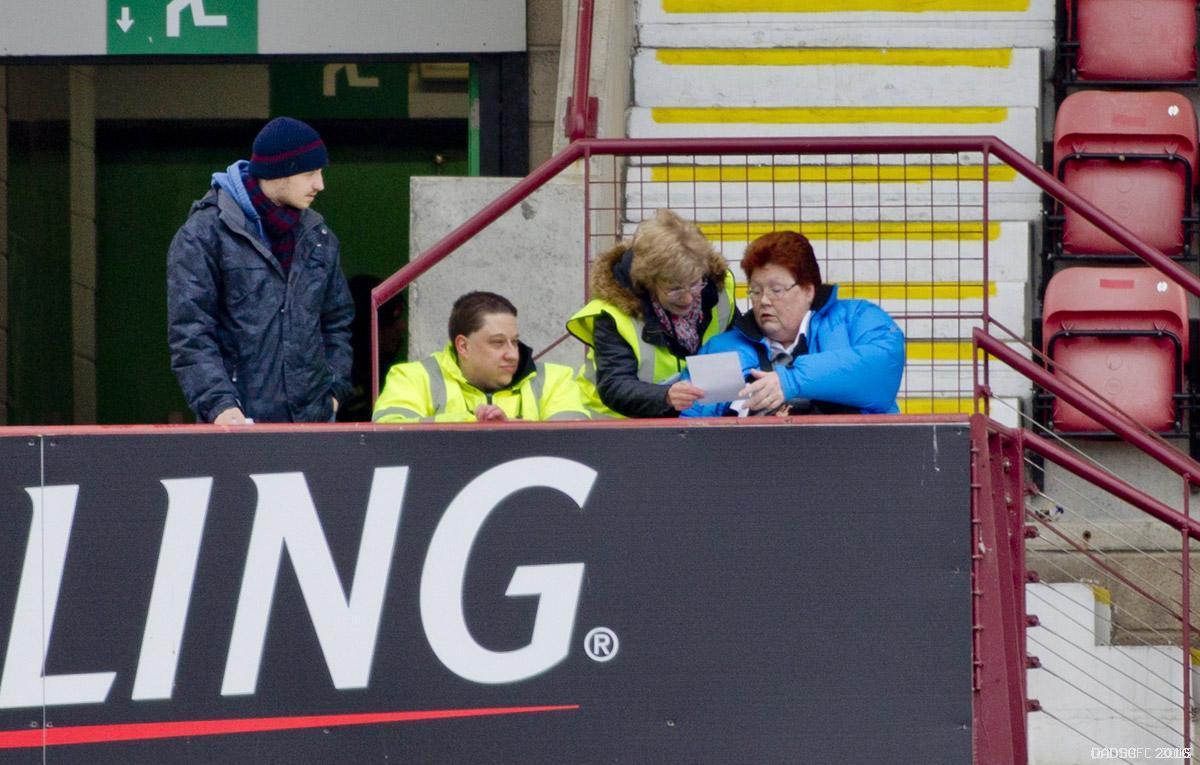 DAFC is (we believe) the first club in Scotland to operate the Match Buddy scheme, where trained volunteers help disabled fans - but only if they want help!
The sort of thing a Match Buddy does is buying programmes or 50/50 tickets, getting items from the kiosks, and providing the Pars "chill-cheater" blankets.
In our picture you can see Clover Bell (Match Buddy) in action, with DADSC members Ali Carstairs and Gillian Cosgrove.

With the team in the Championship next season and larger crowds at EEP, we want to expand the Match Buddy scheme by recruiting new people. No experience is needed as full training is given, and you don't need to commit to every week - for more info, send us an email by clicking HERE.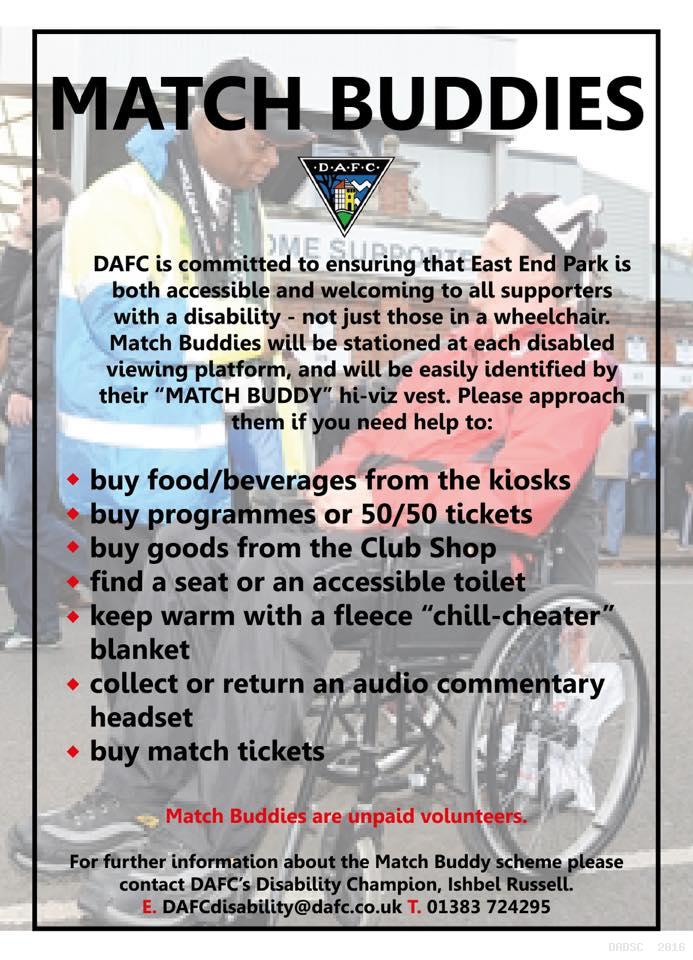 views: 1,158